Balancing people, purpose and planet with sustainable denim
What better time to rethink our closets than now? We didn't see any reason to wait, so Green Story came together with thought-leaders in the sustainable denim industry to explore their supply chains, green growth and the power of circularity.
Ebru Debbag of Soorty Enterprises and Indigofriends, moderated an engaging discussion around the green potential of denim. Jordan Nodarse of Boyish Jeans and Ani Wells of Simply Suzette shared their brand's perspectives. Tricia Carey of Lenzing Fibers analyzed the textile's journey from fibre to finished product. Penny Whitelaw of SCIRCULA shared her thoughts on how technology can enhance our green efforts.
Sustainability as a set of values
Ebru kicked off the discussion with her take on "sustainability as a set of values rather than a set of rules" and opened it up to the rest of the panelists to share their views.
Instead of scaring shoppers with intimidating statistics, Ani chooses to "reconnect the consumer with their jeans through sustainable storytelling" and communicate her green efforts. Jordan agreed and cited this as his motivation for using Green Story's relatable and tangible infographics. "What I like the most is the relevance for [consumers]. [Green Story is] able to take life-cycle analyses, science and math and say this is how many cars you're taking off the road."
Although sustainability takes different shapes for different people, all conscious consumers are connected through their commitment to "live lighter," according to Penny. We're humans before we are anything else, so Penny believes in a human-centric method to "empower fashion brands and citizens to produce and consume responsibly with less waste and more consciousness."
When it comes to sustainability, Jordan starts with self-reflection and honest assessment. He believes in understanding what problems you are creating so that you can solve them. Criticism and transparency are at the heart of his values. He uses them to help him avoid falling victim to the "what you see doesn't hurt you" mentality which some brands do.
Scaling a Sustainable Supply Chain
Competing with the trends and speed of production in today's world is not easy, especially when you are doing things the right way.
A simple but grave issue is overconsumption leading to overproduction and waste. If brands are creating more than consumers want, naturally there will be leftovers. The crux of the problem, Tricia identified, is the value placed on novelty. From new clothes to new ideas, our habits imply that clothing can be made less durable. Jordan agreed and shared memories of a time when people would buy clothing based on how long it would last rather than how cheap or trendy it is. With the mission to reverse the trend of overproduction by using data to make clothes that fit, SCIRCULA is a beacon of hope.
No matter what their role in eco-fashion is, all the panelists agreed on one fact – waste is one of the industry's largest issues and it must be addressed.
Green Growth
After putting in all that effort to set up an environmentally friendly brand comes the challenge of expansion. Doing so while maintaining a fine balance of people, planet and purpose is a major challenge. Tricia points to the way we define success and growth as the source of our current imbalance. With GDP as the main measurement, companies will always be in pursuit of profits – at the cost of people and environment. We must redefine our benchmark for success and growth to embody the balance between people, profit and the planet and make circularity a business norm.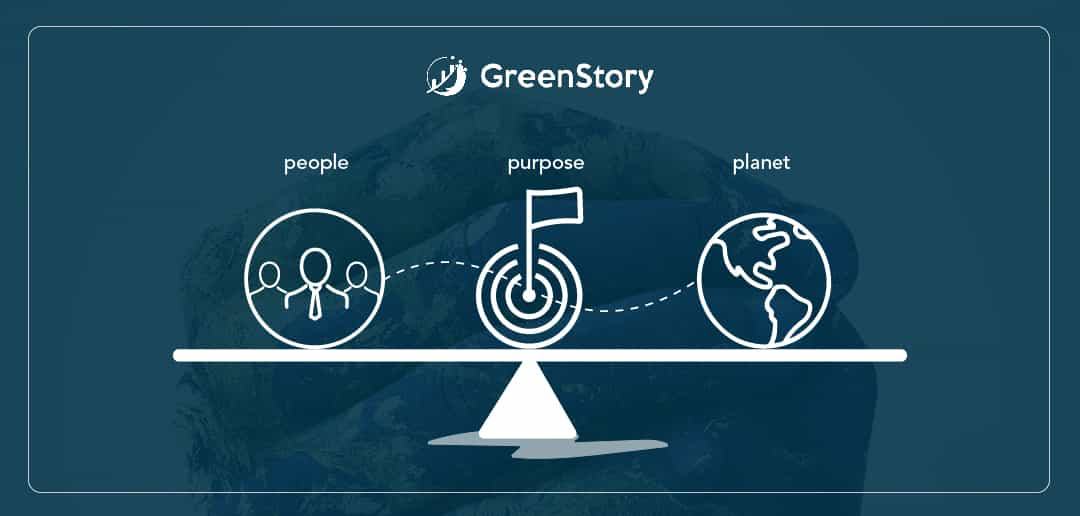 To redefine the way our countries measure growth, Ani believes we must balance the "three way dance between industry, government policy and consumers." Consumers create demand, industries produce and the government regulates. We certainly need all three to be part of the conversation and in turn – the solution.
A key part of growth for any green business is technology. We've already seen technology improve the manufacturing process but there is still room to better the rest of the process, the way SCIRCULA is. Aside from revising our definitions of growth, Penny sees power in "using technology to help educate and empower the end user" and align them to the value of the product. More and cheaper is not better.
Circular Solutions
Another shift the eco-fashion industry, as Ebru put it, "is designing for use instead of for landfills." Circularity is a vital part of sustainability but requires buy-in from all parties, especially consumers. While sharing details about Lenzing's fibre, REFIBRA, Tricia points to the importance of "working as a supply network as the only way we can achieve the scalability of having technology" that turns manufacturing waste and also chemical waste into new fibres. Her vision involves applying the same recycling practices we have for glass, metal and paper to textiles.
Jordan believes we must change the narrative to achieve circularity. The essence of the problem lies in our language. The word waste should be irrelevant; nothing needs to be thrown, he emphasizes. Using a circle to symbolize our economy makes the word waste unnecessary as there is no end to a garment's life. "Every single thing that we have can be turned into something new," is Jordan's north star.
It doesn't matter what industry you operate in, your role in the supply chain or geography, the promise of a greener future lies in ideals that most actors, including our panelists, are aligned on – transparency, education and balance.
Wherever you lie on the sustainability spectrum, check out the replay of our webinar here.
---
Ebru Debbag:
Founder, Indigofriends
Executive Director Sales and Marketing, Soorty Enterprises
Ebru has championed marketing techniques in B2B denim and is passionate about creating platforms for social missions.
Jordan Nodarse:
Founder, Boyish Jeans
Jordan launched Boyish after years of experience in the denim industry. His brand offers denim that is not only better for the environment but also doesnt compromise on design, quality or price.
Ani Wells:
Director and Founder, Simply Suzette
Simply Suzette bridges the gap between the denim industry and consumers. Ani makes it her business to be involved in all things denim and impart that knowledge to people!
Tricia Carey:
Director of Global Business Development, Lenzing Fibers
Tricia advocates sustainability in the textile industry. From launching TENCEL to developing new sustainable textiles, she is an invaluable partner for eco-fashion brands!
Penny Whitelaw:
Co-Founder & CEO, SCIRCULA
SCIRCULA is a purpose-led fit intelligence company that exists to make fashion circular. They are on a mission to elimate waste related to fitting, empowering people and protecting our planet.